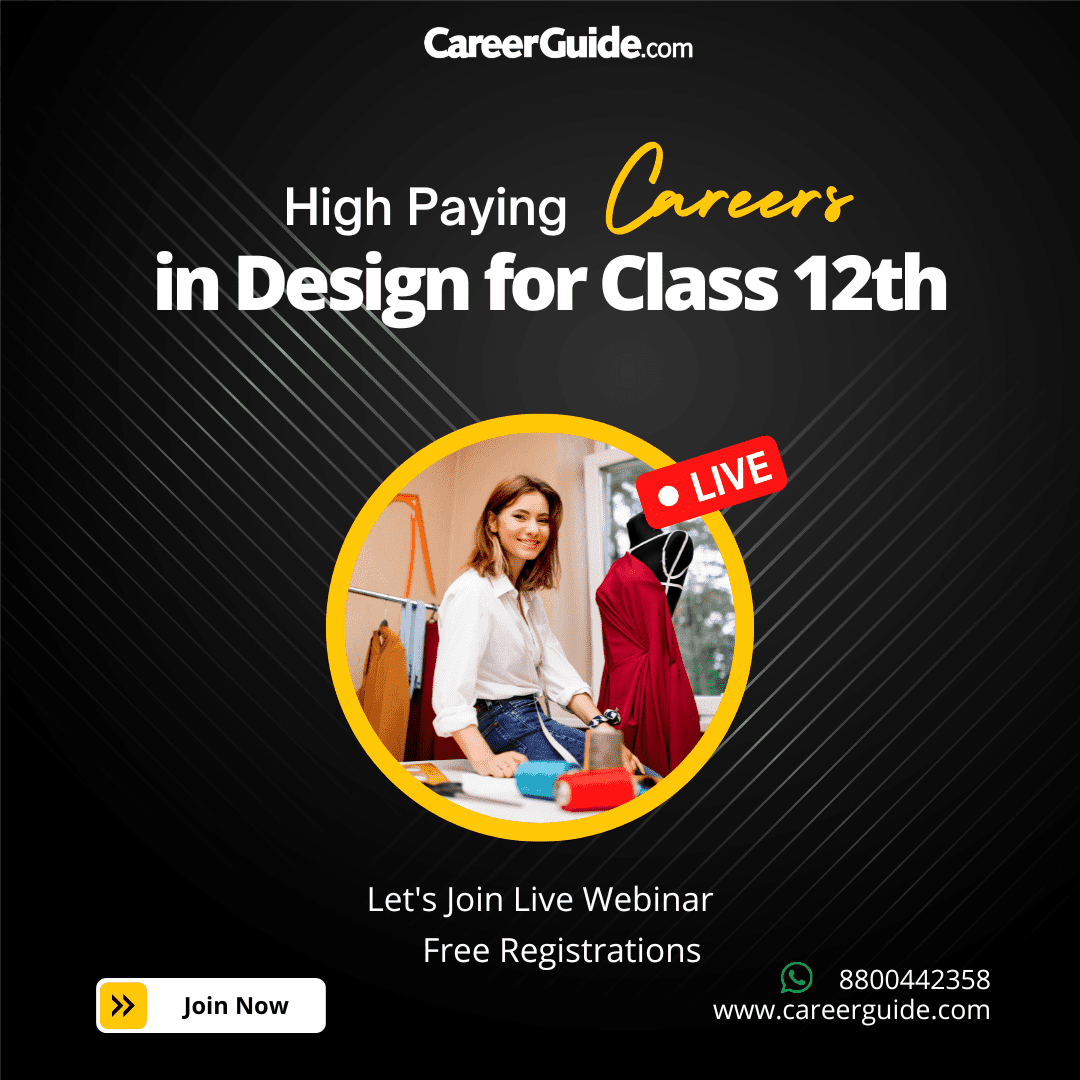 Crash Course On How To Get High-Paying Design Careers After 12th Class
Are you interested in design as a career? Planning a Career in Design Career? We can help! Join this webinar session and find out how to become a professional designer! Free Webinar on How to get high-paying design careers after the 12th class.
What will you get from the Webinar?
Free Registration for this webinar.
The webinar is for appearing or 12th pass-out students.
Finally a place for you to get all your queries about Design Education and Design career opportunities answered.
This webinar includes "How to Choose Design Career After class 12th?"
The webinars aim to offer concise and insightful information on courses that students can consider.
The webinar aims to showcase design as a career through practical usage scenarios and lays out its importance in daily lives and for career options.
You will get free eBook.
You will get to know about Fashion design career, Interior design career, Communication design career , Graphic design career, Video game design career and many more.
CareerGuide.com brings to you scientific and meticulously designed Psychometric Assessments
to discover your true potential and interest ,learning styles and skills to excel in 21st Century.
Psychometric assessments or career tests, as referred commonly, are standard scientific tests used to measure individual's mental capabilities, cognitive abilities & behavioral style.
These tests are designed to measure your affinity for a course, stream or role based on the required personality characteristics and aptitude for the same.
CareerGuide.com is a one-stop destination for helping you understand yourself, the best career for you, and providing all the resources in the process. Have a question regarding education or career? ASK US NOW
Next Event
Date

Jun 06 2023

Time

11:00 am